Garden Sheds
Perth
A range of quality garden sheds to suit your budget and space requirements
Installation, supply and construction can all be included in the process
If required we can take care of council approval for larger workshop sheds
Peace of mind with a 12-month workmanship guarantee on all shed inclusions
Swift, competitive quotes from a team ready to answer all your questions
Get a Fast Quote
Perth! get a fast quote on garden sheds today.
"Service: Landscaping Positive: Professionalism, Punctuality, Quality, Responsiveness, Value"
Janelle Fox
Verified Google Review
"Thank you Michael for your ideas and plans for an affordable backoffice upgrade to our house renovation project."
Suree Sributhet
Verified Google Review
"Thank you Mike for the great home improvement advice/ideas."
Mark
Verified Google Review
"Mike did a great job with my garage repairs. He kept me well informed on what was happening with the tradesmen and I am very happy with the result."
Greg Forbes
Verified Google Review
Get a Better Garden Shed
Need extra storage for gardening tools? A cosy retreat for a relaxation? Here at Home Improvement Packages, we understand the importance of having a reliable and high-quality garden shed that meets your specific needs.
Your satisfaction is our top priority. With our expertise in garden sheds we can help you choose the perfect size, design, and materials that suit your requirements and preferences. Reliable and durable garden sheds, built to last.
Our team is dedicated to providing you with customer solutions that not only enhance the functionality of your outdoor space but also add value to your home. Trust us to deliver exceptional results that exceed expectations.
Why Choose Us
At Home Improvement Packages, quality is paramount. When it comes to garden sheds, we offer nothing but the best. Our expert team is dedicated to providing reliable and customised solutions for all your garden shed needs.
Rest assured your project will be handled with utmost care and attention to detail. We take pride in our excellent communication throughout all stages of work, ensuring you are fully informed and involved in the ongoing process.
Best of all, we give you the security of a 12-month workmanship guarantee. Choose Home Improvement Packages for your premium quality garden shed and let us transform your outdoor space into a haven of functionality and style.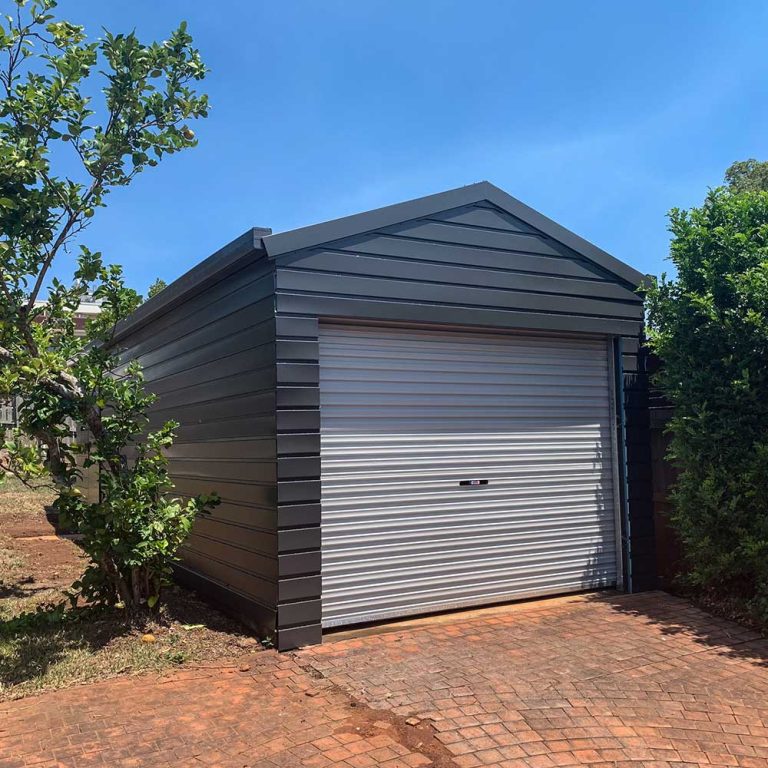 FAQs
Q: Do you provide installation services for garden sheds?
A: Yes, we do! We offer complete solutions for garden sheds, including professional installation by our experienced team.
Q: Can you help us choose the right size and design for our garden shed?
A: Absolutely! We understand that every customer has unique needs, and our experts will assist you in selecting the perfect size and design that suits your requirements.
Q: How long does it take to get a garden shed installed?
A: The installation timeframe may vary depending on the size and complexity of the project. However, we strive to complete the installation within a reasonable time frame, usually within a few days.
Q: Are your garden sheds built to withstand harsh weather conditions?
A: Yes, our garden sheds are designed and constructed using high-quality materials to ensure durability and resistance to various weather conditions. They are built to last and withstand the test of time.
Q: Can you provide customizations for our garden shed, such as additional windows or shelving?
A: Absolutely! We understand that each customer may have specific requirements, and we offer customization options for your garden shed. Whether you need extra windows, shelving, or any other modifications, we can accommodate your needs.
We love creating stunning spaces you can enjoy for many years.
Garden Sheds in Perth
We understand the importance of quality when it comes to garden sheds, and take pride in offering top-notch services that are second to none. Our team of expert professionals guarantee outstanding results that exceed expectations.
From initial design to final installation, Home improvement Packages is committed to ensuring complete customer satisfaction. Trust us to transform your garden shed into a functional and stylish space that you can enjoy for years to come.
Storage Space Shortage
Are you tired of tripping over garden tools and equipment in your backyard?
Do you struggle to find a place to store your pots and gardening supplies?
Are you in desperate need of a solution to your storage space shortage?
Look no further than our top-of-the-line garden sheds! We understand your frustrations. At Home Improvement Packages, our range of premium sheds are cleverly designed to provide ample storage space for all your gardening needs. And while providing needed storage space, our garden sheds also add a touch of elegance to your backyard.
With a variety of sizes and designs to choose from, our garden sheds are the perfect solution to your storage space shortage. Whether you have a small urban garden or a sprawling countryside oasis, we have a shed that will meet your specific needs. So, don't let a lack of storage space hinder your gardening dreams. Invest in one of our garden sheds today and create a clutter-free haven for your gardening endeavors.